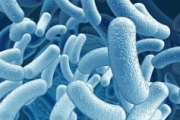 In the United States was approved the drug, which is designed to treat patients with lekarstvomoscow form of TB, which is already not doing other recognized methods of therapy, reports Reuters news Agency.
This drug, which was developed by company "Johnson&Johnson", for the first time in the past half century has incorporated innovative approaches to the problem of TB treatment. Its action is based on blocking enzymes that are necessary bacteria of tuberculosis for maintaining their activity.
The active substance of this preparation is bedaquiline. In the pharmaceutical market the drug will be marketed under the name "Sirturo". The company-manufacturer "Johnson&Johnson" is confident in the success of the enterprise, and that the demand for this drug is huge: in 2011, the number of tuberculosis cases worldwide was $ 9 million people, and on the whole planet for the same year from tuberculosis died almost 1.4 million people.
TB is beginning to be considered resistant if the bacteria disease cease to die from exposure to at least two drugs: isoniazid rifampicin.
But independent experts found that "Sirturo" has adverse effects: it has toxic effects on the liver and causes electrical disturbances of the cardiac muscle. Side effects due to the large number of certain enzymes in the drug.

Com-Eva: 0
You are reading news Открыто новое лекарство против туберкулеза if You liked the article Открыто новое лекарство против туберкулеза, prokomentiruet her.
| | |
| --- | --- |
| an html link to the article | |
| BB-link to the article | |
| Direct link to the publication | |