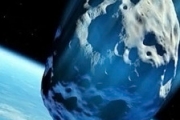 In 2012, the theme of the coming Apocalypse exaggerated scientists often than ever. Some collect the conference, discussing the meaning of the prophecies of the Maya, others write about scientific variants of the end of the world. According to the last survey on this subject, the world could end abruptly, and very soon. Moreover, by itself, informs German edition of Focus.
In the opinion of a group of scientists, consisting of 22 of the world's leading biologists, ecologists, paleontologists and geologists in the coming Apocalypse will not be anything fantastic. It happens quite natural environmental reasons. Data serious studies were presented by the experts in advance of the UN conference on issues of the environment, to be held in late June in Brazil.
Scientists believe that the global ecosystem could collapse suddenly, as soon as "a critical moment" will be completed. Largely in the forthcoming catastrophe will be guilty people, the researchers said. They say that the environment over time will steadily deteriorate, the world population is growing, and the number of resources is dramatically reduced. In addition, one of the main roles in the end of the world, which can happen in this century, will play global warming.
Experts estimate that by 2050 the world population will reach 9.3 billion, and the average temperature on a planet will increase by more than two degrees. These changes could not be set. People will suffer from lack of food, our daily reality will change beyond recognition.
However, not all so is terrible, researchers say: humanity still has a chance to fix it. In order to avoid the Apocalypse, the need to protect nature and to reduce the rate of waste of raw materials.

Com-Eva: 0
You are reading news Ученые: конец света может наступить скоро и внезапно if You liked the article Ученые: конец света может наступить скоро и внезапно, prokomentiruet her.
| | |
| --- | --- |
| an html link to the article | |
| BB-link to the article | |
| Direct link to the publication | |