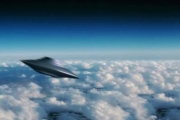 Zhigulevskie reading is the most popular in our country forum, devoted to the study of the unknown and unusual. Its name reading was in honor of Felix Siegel, astronomer, who is often called the father of Russian UFOlogy.
Now, of course, to conduct such research is not considered shameful. And in those days, when Felix Y. organized the first expeditions to the places alleged UFO landings to search for artifacts, it was even dangerous. And sometimes threatened with disqualification or psychiatric diagnosis. However lectures Siegel the Moscow planetarium and the MAI was wildly successful. Died Felix Y. for the year before UFO research in the USSR were officially allowed.
All invented brothers in mind
Big splash on the anniversary, a 35 x readings were evoked by a speech of twice hero of Soviet Union of lechecaliente Georgy Grechko.
He spoke about the Russian Martian program calling optimism, in particular, because on the red planet found water. Without which, as is known, neither the amplitude and neither Sudy". Georgy Mikhailovich bombarded with questions.
That means the famous Martian Sphinx, photographed spacecraft? Not now, do humanoids on the reverse side of the moon? There also recently found water!
- I encourage you to experience a healthy distrust of all sorts of "sensations", - advised Grechko. And gave the example. Recently on television he saw the story about how S. P. Korolyov secretly assembled the astronauts first appeal, as well as leading engineers of space-rocket complex, and ordered to go to the stony Tunguska, the search for traces of the crashed alien ship. Searchers have found the remains of heaven machines, Packed with a huge number of highly developed technology, which we do not even dreamed of. All of this stuff safely hidden away in the underground tunnels, and "since then, we don't invent anything, and only use the achievements of brothers in mind", with a good - humored smile told cosmonaut.
After a pause Grechko continued:
- Actually it was different. Queens of us secretly did not call, we came to him with a request to let us go in such an expedition. He gave the go-ahead. But no trace of the ship we did not find. Came back with nothing.
However, as suggested by Georgy Mikhailovich, all this does not mean the absence of miracles. Evidence of UFO - unidentified flying objects had accumulated so much that you can't ignore them anymore. The UFOs were seen not only ordinary people maybe something to seem, and pilots, cosmonauts and military personnel from different countries.
- Do you personally have seen aliens? "came from the audience.
I personally no, but probably still to come, - parried Grechko.
- Well, Yes, he has given a subscription about nondisclosure, " he saxatilis in the hall...
Barabashka in orbit
Twice Hero of the Soviet Union pilot-cosmonaut Vladimir Kovalenok told this author that he was in space have seen something that does not fit into the framework of human understanding.
- In 1981, together with Victor Savinykh we were on Board the Salyut-6" - said Kovalenok. - may 5, when it was flying over South Africa, I saw through the window smaller, the size of a finger, glowing object, simultaneously flying at the bottom. Called Savinykh.
He looked out the window and ran for the camera. While running, the object exploded, leaving around itself a colorful ball-shaped cloud. What it was, don't know. All I reported to the state Commission, but no official explanation of the phenomenon, as far as I know, was not given.
Told Kovalenok and on another occasion:
One day, waking up during the flight, I clearly heard a man's voice: "Hey, guys!" Well, I think, has begun. After a minute or again: "for a Long time sitting here?" I took the notebook and, as doctors we have been taught, he began to describe your feelings. Look, so does my partner, cosmonaut Ivanenko. Hence, he hallucinations... Then it turned out that some inexplicably attacked the VCR and started to scroll through our favorite movie "White sun of the desert". We then this poltergeist called.
Musa Manarov during your stay at the station "Mir" in 1991 through the window watched the approach of the module with a new crew and filmed this process with a professional camera.
Suddenly he noticed that from under approaching module separated something like antennas. But where there antenna? Musa was disappointed and passed over the radio: "Guys, you have something undocked". Then the unusual object disappeared.
Manarov'm sure it was not the space debris and hardly chip satellite or a missile. Because the astronauts know what it looks like this "technique". However, still remained on the film.
Gennady Strekalov and Gennadiy Manakov in 1990 during flights on the Mir station also saw something unusual. They flew over the Peninsula of Newfoundland, in a cloudless sky. And suddenly, like a flash of lightning appeared bright sphere, and 10 seconds, she suddenly disappeared. About his observation of the astronauts was informed in the mission control Center.
Pavel Popovich did not stay away from this topic. He told me that in 1978, when the aircraft was flown by at an altitude of about 10,000 meters, noticed something flying over it in parallel. It was a brightly luminous triangle, resembling a wing. The plane was flying at a speed of about 1100 km/h, "triangle" - more than 1700 km/H. And so easily surpassed the plane.
Having heard this, will go mad. Do not save even jokes. Grechko and Coastal, hardly help laughing, his eyes were told journalists that they drank in the space with two humanoids. So, they say, our vodka and herring really hit the spot. The next day about it seriously wrote some Newspapers.
Surprises ball lightning
Alexander Petukhov, representing the public vennhausen Association "Kosmopoisk" and ekspeditsionnogo squad "Stalker", pointed to Zhigulevskih readings slides and spoke about the recent expedition to the Medveditsky ridge, in "nature of ball lightning".
- Fire "wanderer" began to fly there with alarming intensity - up to 50 pieces per minute! so that staying in that region of the people becomes dangerous, " says the researcher. - Medveditsky ridge at all unusual place where the concentration of miracles and anomalies higher than in the fabulous Neverland.
Researcher Valery Uvarov told about the phenomenon of the pyramids, the construction of which has long been himself.
Demonstrated a video documentary about flights UFO over the mountain of Batha in Sochi. Mysterious objects move faster artillery shell, so the naked eye can not see them. To film the UFO was fixed with the help of special optical equipment. What it is unclear...
Eerie was well illustrated presentation by Mikhail Gerstein, Chairman of UFO Commission of the Geographic society of the Russian Federation, who told me about mass cases of destruction of cattle in America.
Aliens (Rapporteur causes no doubts that it is their own doing) imperceptibly attack accidents pigs and cows and savagely cut out from them the internal organs. So carefully that not a hair cut and not dented.
Why? Obviously, for the experiments. Such cases exist in our country, concluded the speaker, only here they are less likely to register.
Over the years, Zhigulevskie reading, despite the moot number of ideas, became a platform for running-in of new directions of scientific thought, - summed up their main organizer, President of the Association "Ecology unknown" Alexander Semenov.
- Of course, agree with everything here will hear, it's hard. But the idea of what is real and what is not, may be different... Time will show postoim places.
At a reprint of this article or its quoting reference: "Newspaper "Evening Moscow" - medical news, medical news." to the source is obligatory.
Author: Natalia PIMENOVA

Com-Eva: 0
You are reading news Игнорировать НЛО уже нельзя if You liked the article Игнорировать НЛО уже нельзя, prokomentiruet her.
| | |
| --- | --- |
| an html link to the article | |
| BB-link to the article | |
| Direct link to the publication | |