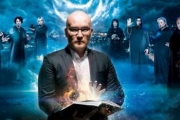 After the release of the film "2012" interest to the date of the alleged end of the world on December 21, 2012 the General public a few faded.
Hollywood was in his usual manner focused on the external effects, mentioning the date and its authors only in passing.
However, global climate change on Earth runs its course, taking away the daily life of hundreds of people. Disasters are becoming more powerful, and the security front of them is practically equal to zero. As it turned out, no protection from terrorists. Even President Barack Obama was forced to acknowledge that the security system of the USA is imperfect.
Date December 21, 2012 Mayan not associated as "judgment day" complete destruction of people, and pointed to the transition of mankind on qualitatively new stage of development. The drafters of the ancient calendar did not expect the cycle to continue, knowing that the very essence of time may change, and you will need to make adjustments.
Today, the world has entered While Turning that we began in the early 1990's and is to last until about 2020. According to the ancient prophecies, most people will have experienced physical death. However, in all the religions mentioned the coming of the Messiah, which is called to save the faithful. These times will be accompanied by numerous bed, and the living will envy the dead". But "endured to the end shall be saved". And most importantly "but of that day and hour knows only the Father in heaven".
But, what do you think modern "prophets", now called the term " psychic".
Vladimir Muranov, pobeditel show "the Battle of the psychics:
- I think that directly 21 December Newspapers write that again it was a duck, and nothing happened, but the world will irreversibly change. This will really be the end of one stage and the beginning of a new, but it will not happen abruptly, but gradually.
Galina Bagirov, finalist show "the Battle of the psychics:
- I do not think that we will die. I think that no deaths and natural disasters on this day will not happen.
Dilaram Saparova, finalist show "the Battle of the psychics:
- I think no end of the world will not and all the panic over this date false. Life is given to people for life, not for the thought of death and not to fear. So it's just a panic and superstition.
As can be seen from the answers, psychics become cautious in their forecasts after a series of unfulfilled loud prophecies concerning 2009.
Andrey Polyakov

Com-Eva: 0
You are reading news Экстрасенсы о 21 декабря 2012 года if You liked the article Экстрасенсы о 21 декабря 2012 года, prokomentiruet her.
| | |
| --- | --- |
| an html link to the article | |
| BB-link to the article | |
| Direct link to the publication | |