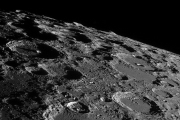 Research space Agency of the USA has declared, that is quite serious and it is argued quite real plans on the practical use of the satellite of the moon.
The U.S. is going to do the moon its transit point, a sort of cosmic base. What is particularly interesting, to use the moon Americans want not only and not so much for space flight to the unknown distant planets, how to protect their own planet from large asteroids and other potentially dangerous phone
To postpone the implementation of its plans with the United States and researchers from leading American space research Institute, located in California, have already started to work on the first stage of preparatory work aimed at the creation of a unique space automatic device, which would be capable of faithfully and firmly grab the asteroid, at first, small, and gently put the asteroid into lunar orbit.
The cost of such a project is expected to be about 2.6 billion dollars.
Researchers plan to develop a spacecraft that would be able to reach the asteroid or other celestial body, moving from orbit to orbit. In the plans of project development, which could work with cosmic bodies with the diameter of about 7 meters. According to the plans of scientists, having reached the goal, the ship should be carefully examine it, and then grab and packaging in something like a kind of bags. Packed celestial body, the ship will be to the moon.
NASA expects that the project will be completed by 2020.

Com-Eva: 0
You are reading news Американцы сделают Луну своим складом if You liked the article Американцы сделают Луну своим складом, prokomentiruet her.
| | |
| --- | --- |
| an html link to the article | |
| BB-link to the article | |
| Direct link to the publication | |